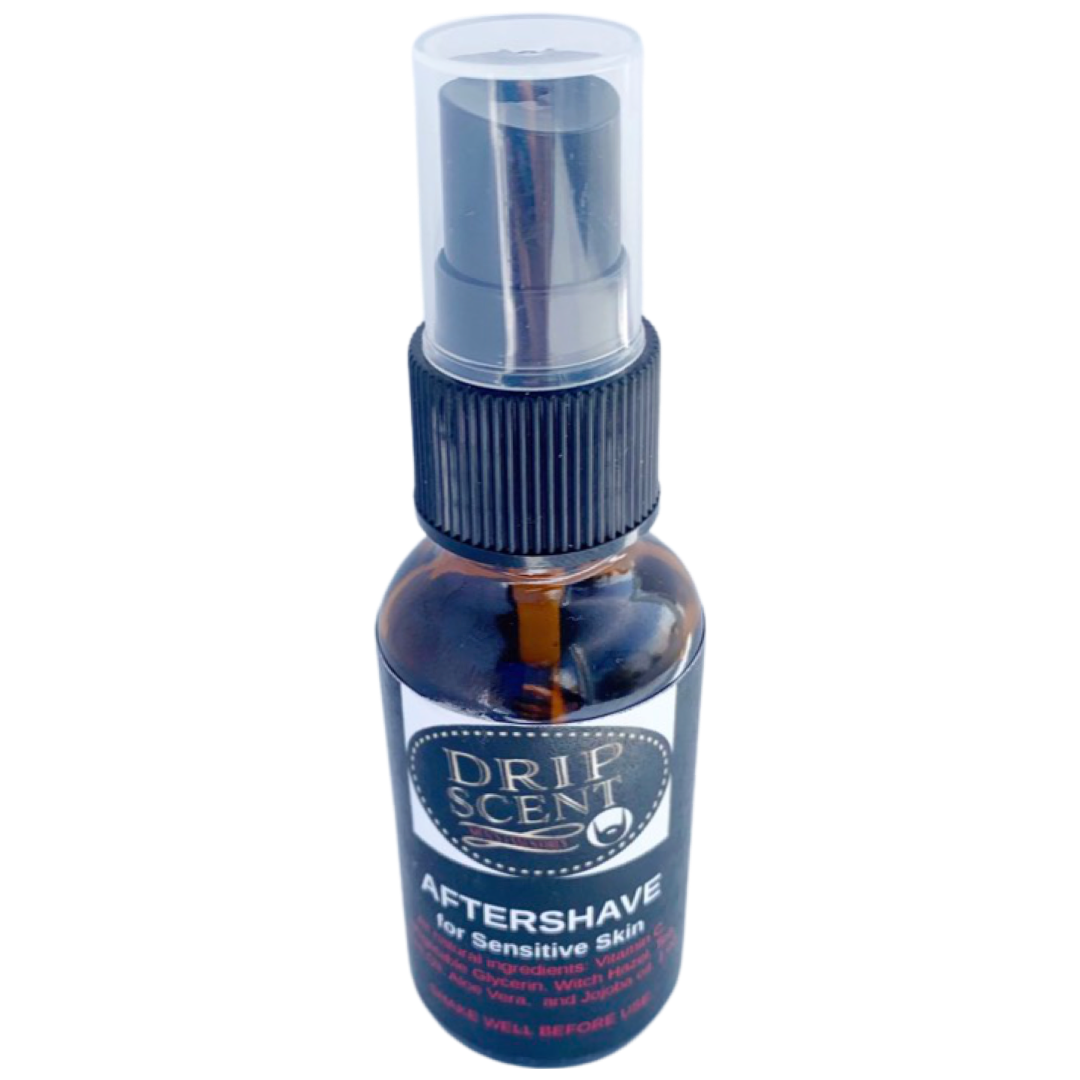 Aftershave for Sensitive Skin
Sale price
$9.00
Regular price
or 4 interest-free payments of $2.25 with:
Aftershave for Sensitive Skin
Sale price
$9.00
Regular price
Aftershave  ingredients will calm the skin, provide hydration and prevents bacteria to enter the skin. A little goes a long way. 
Ingredients:  Witch Hazel, Vegetable Glycerin, Organic Tea tree Oil, Organic Jojoba oil, Organic Vitamin C, and Aloe.  
Benefits: The all natural and organic ingredients are rich in vitamins that will prevent infections of cuts, act as an astringent to reduce skin irritation as well as moisturize the skin. 
Size: 2 oz.
Please Note: All natural products are handmade in small batches, color variations may change, but the ingredients and benefits will not. Please store your products in a cool dark place. Do not expose to direct sunlight or heat. 
Precaution: We use oils, products that contains or may come in contact with Tree Nuts. Information provided on this website was not evaluated by Food and Drug Administration (FDA).  Please consult your physician, if, there are concerns with the all natural, organic cruelty free ingredients we use in our products.