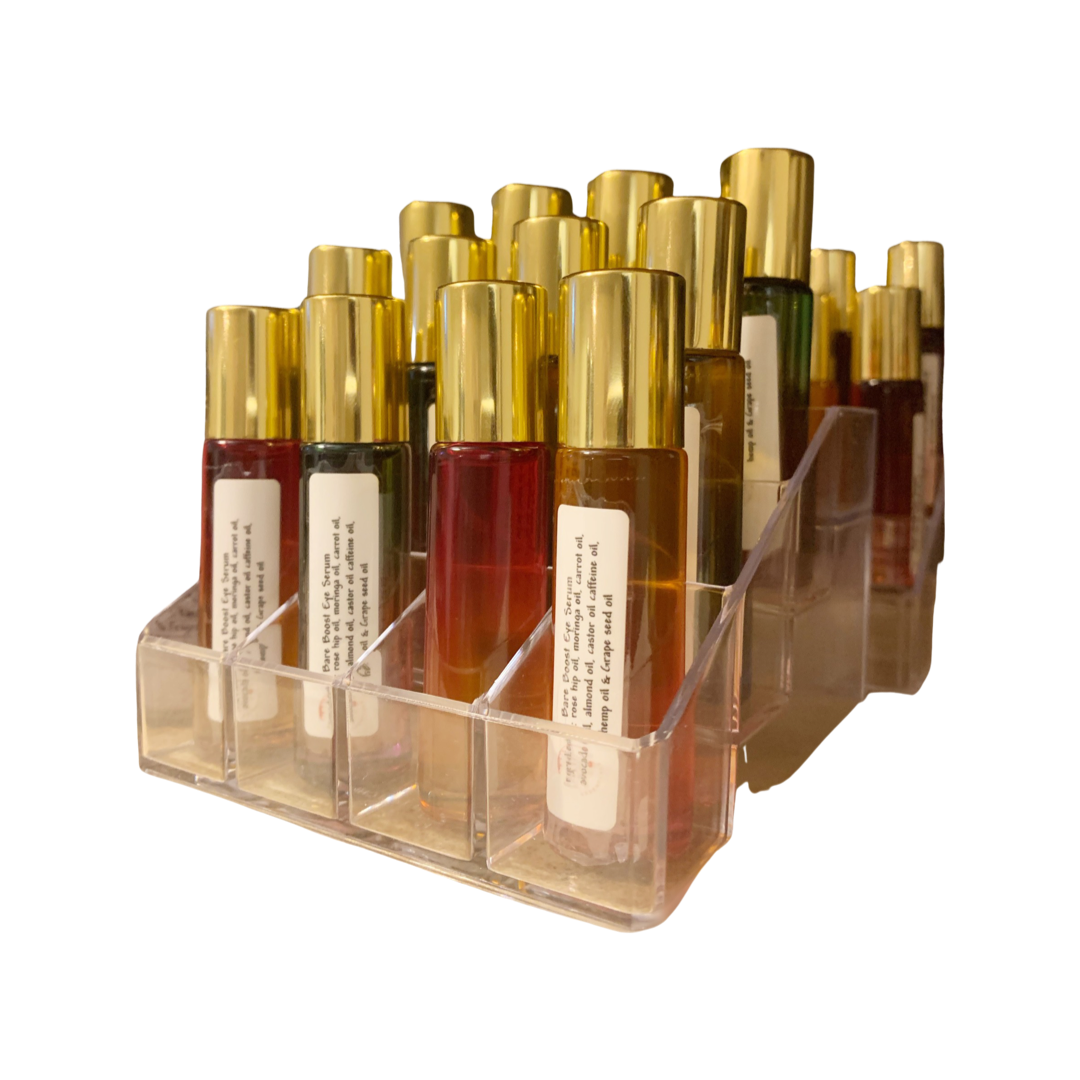 Sale price
$12.00
Regular price
or 4 interest-free payments of $3.00 with:
Bare Boost Eye Serum
Sale price
$12.00
Regular price
Bare Boost Eye Serum is an all-natural eye serum designed to reduce puffiness and dark circles while nourishing the delicate eye area. Formulated with natural ingredients like young green barley, it provides key vitamins and antioxidants to help keep skin looking healthy and youthful.
 Apply the Bare Boost Eye serum around your eyes at bedtime. 
Ingredients: rose hip oil, moringa oil, carrot seed oil, avocado oil, almond oil, castor oil, caffeine oil, hemp oil, grape seed oil.
Size: 10 ml
Please Note: Please store your products in a cool dark place. Do not expose to direct sunlight or heat. 
Precaution: We use oils, products that contains or may come in contact with Tree Nuts. Information provided on this website was not evaluated by Food and Drug Administration (FDA).  Please consult your physician, if, there are concerns with the all natural, organic cruelty free ingredients we use in our products.