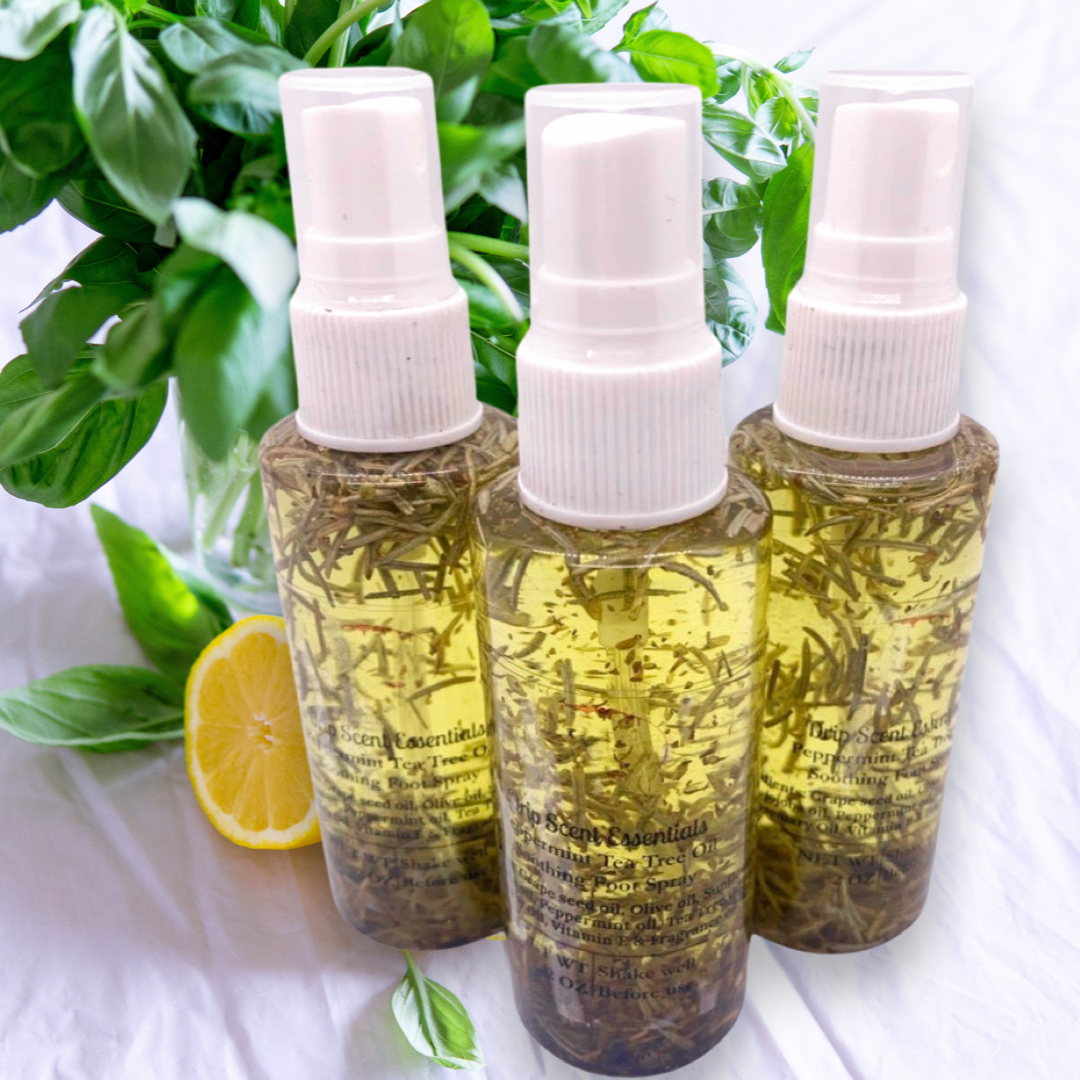 Peppermint Tea Tree Soothing Foot Oil Spray
Sale price
$7.00
Regular price
$0.00
or 4 interest-free payments of $1.75 with:
Peppermint Tea Tree Soothing Foot Oil Spray
Sale price
$7.00
Regular price
$0.00
This peppermint-infused tea tree oil foot spray is a great way to provide your feet with relief after a long day. Perfectly balanced with natural ingredients like peppermint extract, tea tree oil, and oil blends, it provides a refreshing, minty scent to your feet. Spray it on to provide a soothing and cooling sensation that's sure to leave your feet feeling relaxed.
Ingredients: Olive oil, peppermint oil, tea tree oil, Jojoba oil, Vitamin E, Organic Sweet Almond Oil, Organic Apricot Oil, sunflower oil,  grape seed oil, Fragrance oil.. 
Size: 2 oz.
Benefits: The all natural and organic ingredients are rich in Vitamin A, C, E, K and Omega 3 fatty acids. These essentials ingredients will sooth and soften your aching feet . 
Please Note: All natural products are handmade in small batches, color variations may change, but the ingredients and benefits will not. Please store your products in a cool dark place. Do not expose to direct sunlight or heat. 
Precaution: We use oils, products that contains or may come in contact with Tree Nuts. Information provided on this website was not evaluated by Food and Drug Administration (FDA).  Please consult your physician, if, there are concerns with the all natural, organic cruelty free ingredients we use in our products.