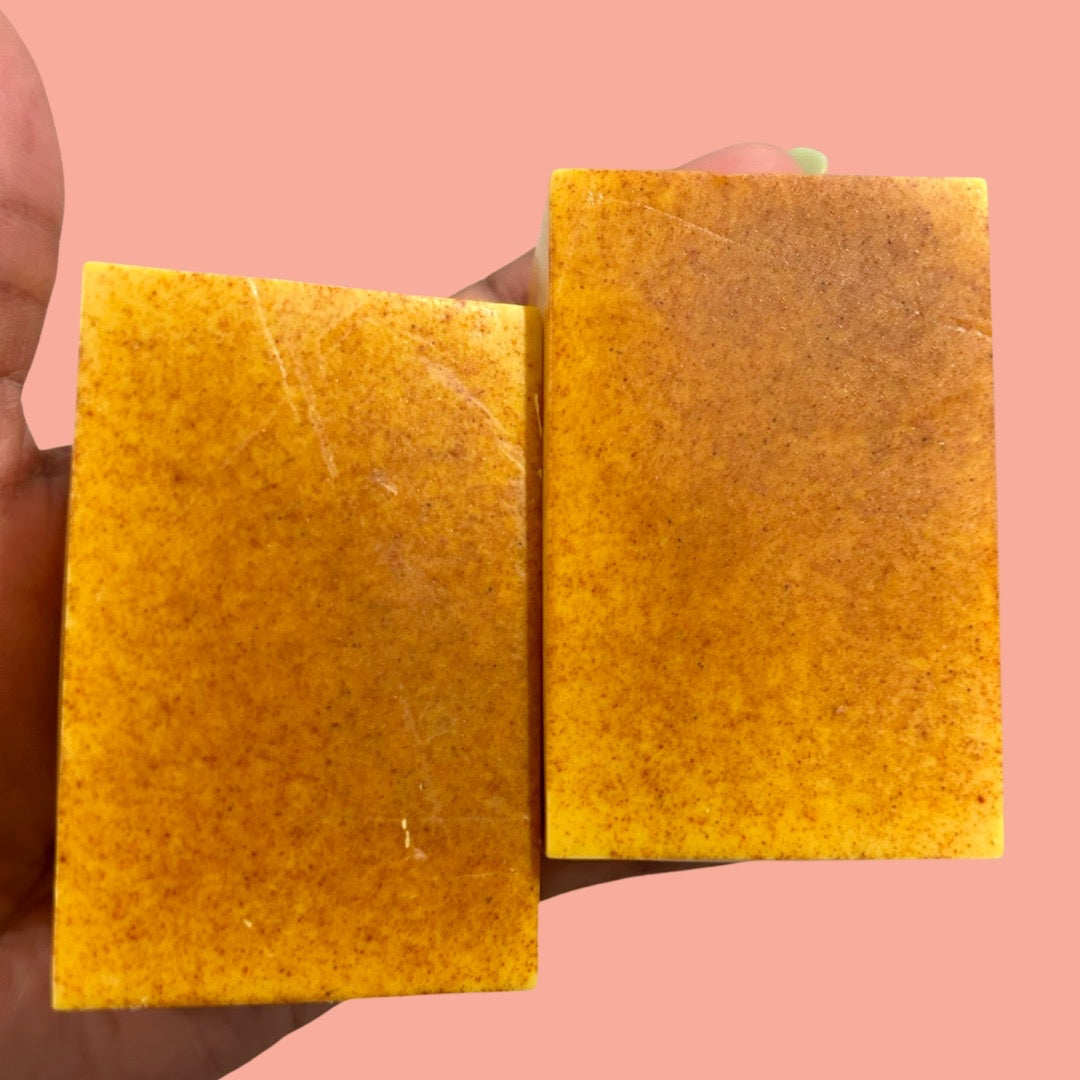 Sale price
$7.00
Regular price
$0.00
or 4 interest-free payments of $1.75 with:
Turmeric Soap
Sale price
$7.00
Regular price
$0.00
This facial soap is enriched with natural turmeric, providing natural antioxidants and anti-inflammatory benefits for your skin. Ideal for acne-prone skin, this soap is made with pure ingredients for a gentle yet effective cleanse.
Turmeric fights acne, lighten skin, create a dewy sun kiss look known as the "Glow", sooth dry skin, protects against sun damage and aging, helps with acne scarring. This facial soap pairs well with Pure fragrance and dye free body butter as a moisturizer. We recommend using the Pure body butter after washing your face with the Facial Soap. Great combination for your Facial Routine! You are going to Fall in Love with your Drip Glow! 
Ingredients: Goat milk, cocoa butter, shea butter, black seed oil, apricot oil, pumpkin seed oil, lemon fragrance, pineapple fragrance, turmeric powder, orange fragrance and sodium hydroxide.
Size: 5.6 oz.
Tip: All natural soaps go through a curing process. The curing process allows the soap to age. The longer the soap cures, the harder it gets, and it will last longer. In between use, please make sure you place your soap in a dish that will allow water to drain.
Please Note: All Soaps are handmade in small batches, color variations may change, but the ingredients and benefits will not.
Precaution: We use oils, products that contains or may come in contact with Tree Nuts. Information provided on this website was not evaluated by Food and Drug Administration (FDA).  Please consult your physician, if, there are concerns with the all natural, organic cruelty free ingredients we use in our products.