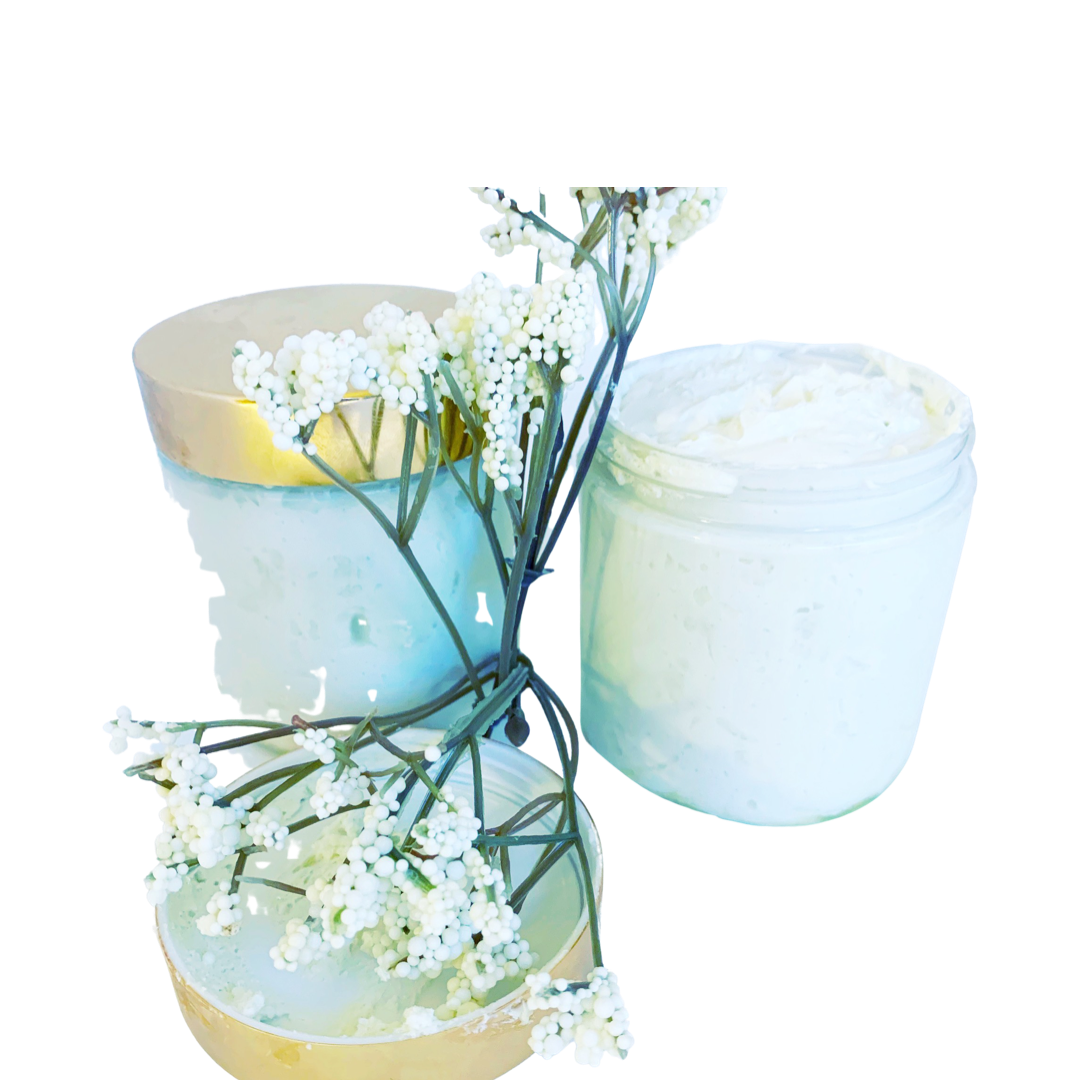 Vanilla Twist Body Butter
Sale price
$6.00
Regular price
$0.00
or 4 interest-free payments of $1.50 with:
Vanilla Twist Body Butter is a luxurious organic body butter made with nourishing ingredients for a deeply hydrating experience. Soft and easy to spread, it's perfect for moisturizing and pampering all skin types. Treat yourself and your skin to the soothing scent of vanilla.
Ingredients: Shea butter, Mango Butter, Cocoa Butter, Organic Almond oil, Organic Vitamin E, Organic Extra Virgin Olive oil, Apricot Oil, Organic Black Seed Oil, Freesia Scent, French Vanilla Scent, Pina Colada and Sweet Orange Scent.
Size: 2oz.
Please read: Due to Coronavirus pandemic, there is a shortage on packaging supplies. The 10 oz. Body Butter was changed to 9 oz. containers. New discount price to reflect change in size.
Benefits: The all natural and organic ingredients are rich in Vitamin A, C, E, K and Omega 3 fatty acids. These essentials ingredients may reduce the signs of aging, fine line wrinkles, blemishes, pigmentations, and may increase skin elasticity, as well as give your skin a dewy appearance (Glow). 
Please Note: All natural products are handmade in small batches, color variations may change, but the ingredients and benefits will not. Please store your products in a cool dark place. Do not expose to direct sunlight or heat. 
Precaution: We use oils, products that contains or may come in contact with Tree Nuts. Information provided on this website was not evaluated by Food and Drug Administration (FDA).  Please consult your physician, if, there are concerns with the all natural, organic cruelty free ingredients we use in our products.