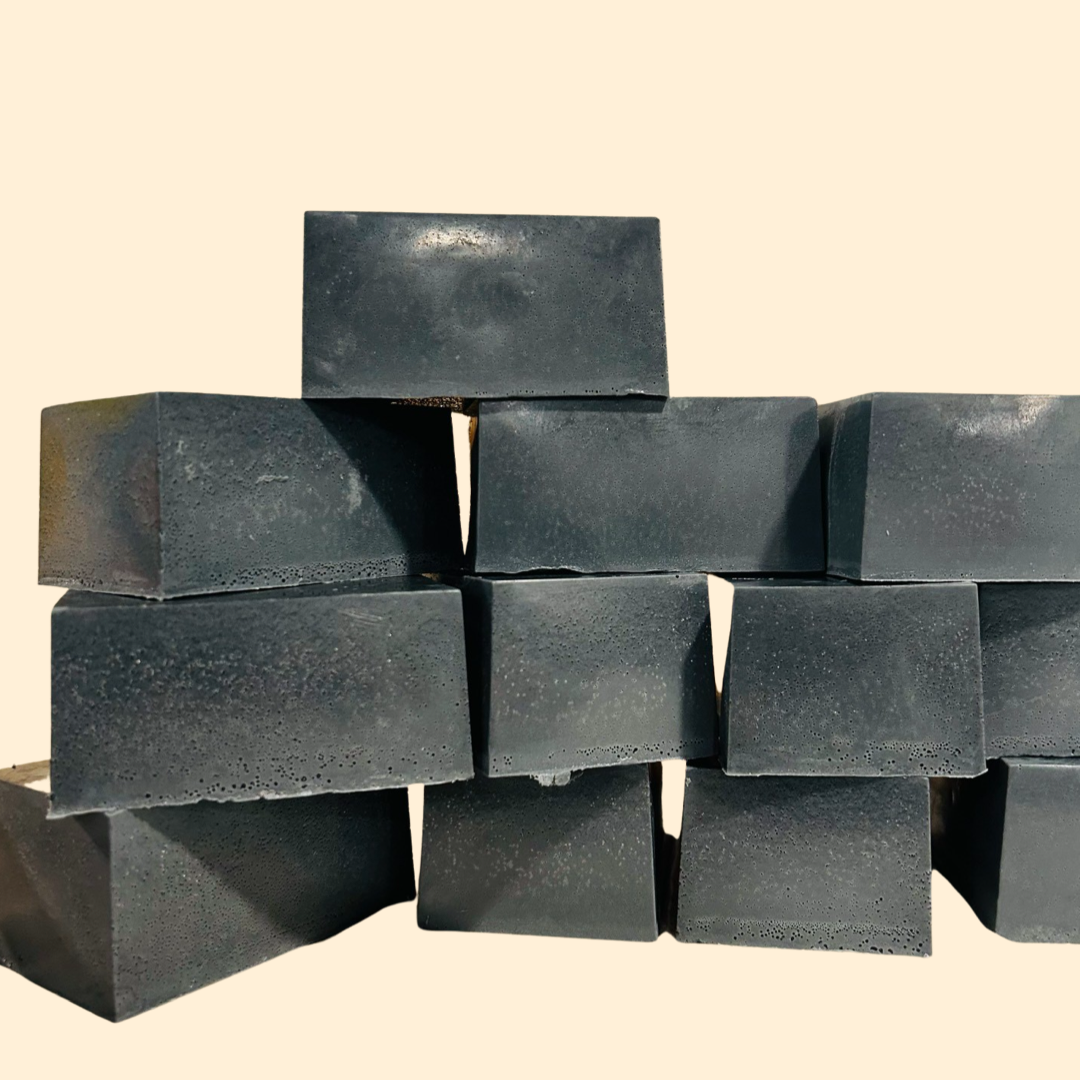 Sale price
$7.00
Regular price
or 4 interest-free payments of $1.75 with:
Activated Charcoal Soap
Sale price
$7.00
Regular price
Our Activated Charcoal Soap is made with all-natural charcoal to help you feel cleaner and more refreshed. It has deep-cleaning properties that effectively remove dirt and naturally nourish your skin, giving you a fresh and revitalized feeling.
For best results, we recommend using our Activated Charcoal facial soap with our Pure fragrance and dye-free body butter as a moisturizer. After washing your face with the Activated Charcoal Facial Soap, apply the Pure body butter for a great combination that will leave you with a glowing face. 
Our soap contains goat milk, activated charcoal, shea butter, tea tree oil, jojoba oil, pumpkin seed oil, sodium hydroxide, cocoa butter, amber romance fragrance, and ginger fragrance. Please discontinue use if irritation occurs.
The soap weighs between 5.4-5.6 oz. It is essential to note that all-natural soaps go through a curing process, which allows the soap to age. The longer the soap cures, the harder it gets, and the longer it will last. To ensure your soap lasts longer, store it in a soap dish that allows water to drain in between uses.
Please Note: All Soaps are handmade in small batches; color variations may change, but the ingredients and benefits will not.
Precaution: We use oils, products that contains or may come in contact with Tree Nuts. Information provided on this website was not evaluated by Food and Drug Administration (FDA). Please consult your physician, if, there are concerns with the all natural, organic cruelty free ingredients we use in our products.