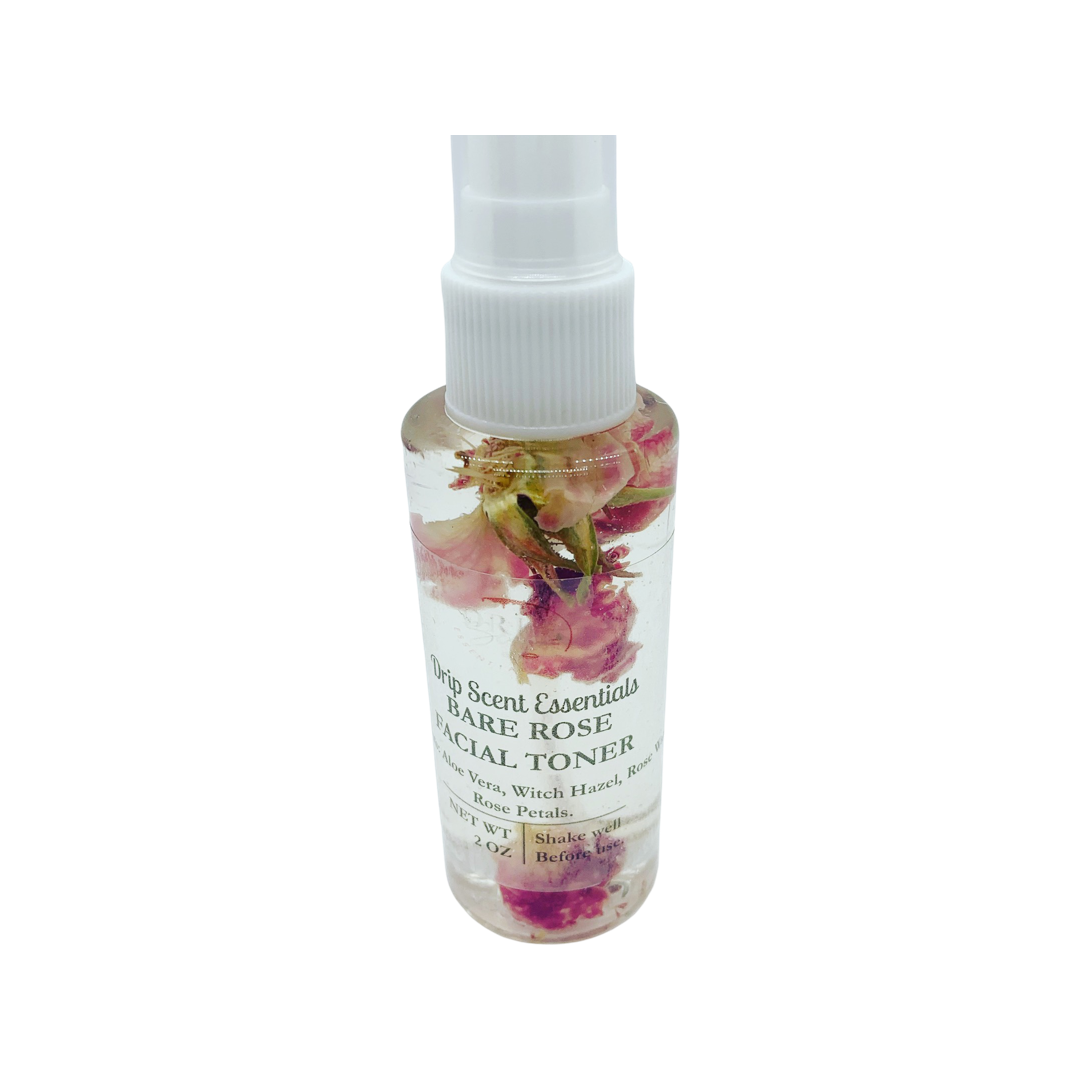 Sale price
$17.00
Regular price
or 4 interest-free payments of $4.25 with:
Bare Rose Facial Toner is a natural organic facial serum with rose petal to soften and moisturize your skin. Infused with natural antioxidants and vitamin E, this toner helps nourish and hydrate your complexion, leaving it smoother and brighter. Its potent formula helps retain moisture, providing deep and long lasting nourishment.
Bare  Facial Toner is infused with ingredients that will have your face feeling silky smooth and glowing.
Ingredients: Aloe Vera, Witch Hazel, Rose Water & Rose Petals. 
Size: 2 oz.
Benefits: The all natural and organic ingredients restore skin PH, cleanses your skin, detoxify, control acne, shrink pores, adds hydration, prepare skin for moisturizer . 
Please Note: All natural products are handmade in small batches, color variations may change, but the ingredients and benefits will not. Please store your products in a cool dark place. Do not expose to direct sunlight or heat. 
Precaution: We use oils, products that contains or may come in contact with Tree Nuts. Information provided on this website was not evaluated by Food and Drug Administration (FDA).  Please consult your physician, if, there are concerns with the all natural, organic cruelty free ingredients we use in our products.