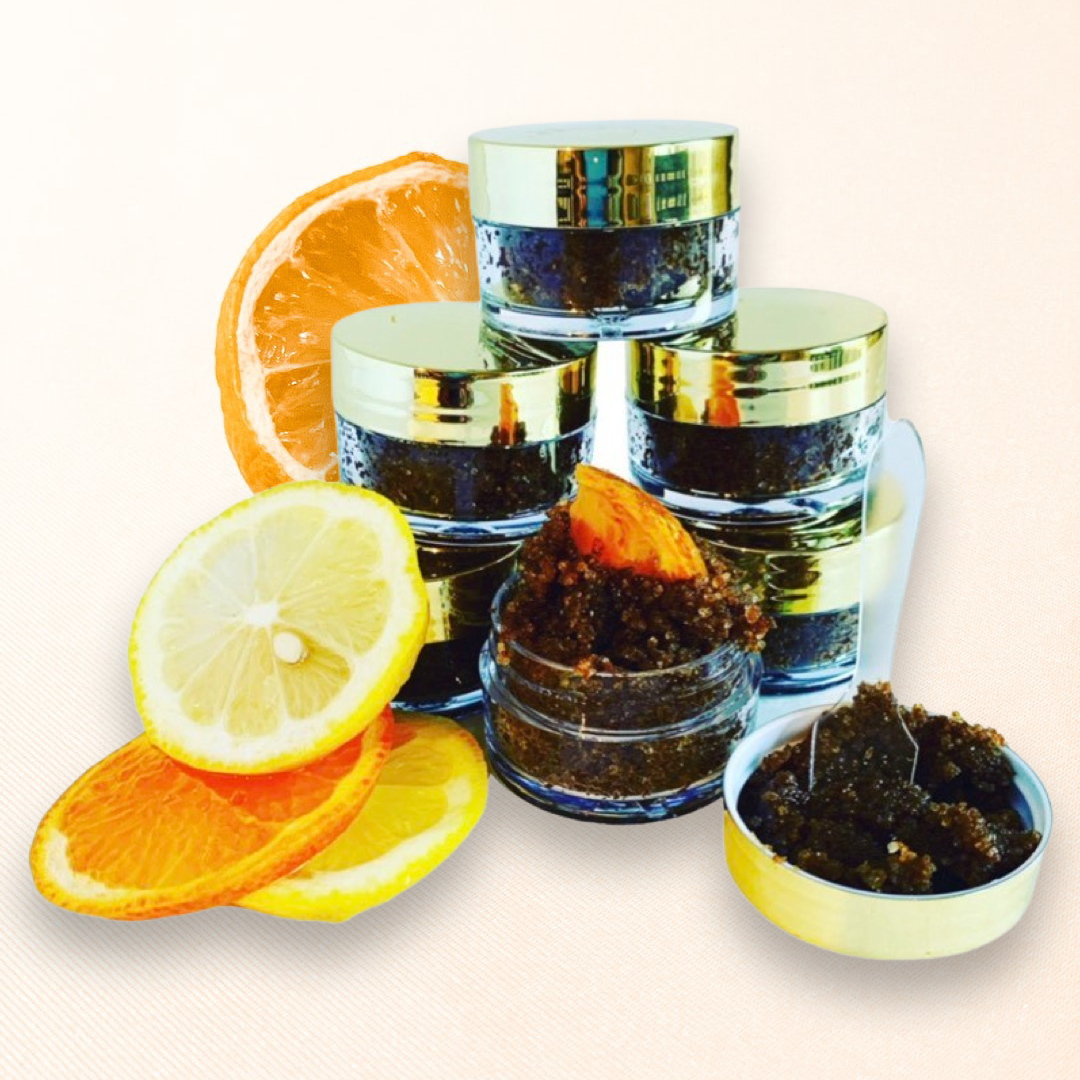 Sale price
$8.00
Regular price
$0.00
or 4 interest-free payments of $2.00 with:
Coco Citrus Lip Scrub
Sale price
$8.00
Regular price
$0.00
This Coco Citrus Lip Scrub is the perfect way to attain naturally soft and smooth lips. It's packed with nourishing ingredients like coco butter and citrus oil that gently exfoliate, leaving your lips feeling hydrated and revitalized. Get the perfect pout with this gentle and natural scrub.
This lip scrub pairs well with Reviver Pineapple Lip Balm Conditioner. 
Ingredients: Organic Brown Sugar, Organic Coconut oil, Organic Almond oil, Organic Extra Virgin Olive Oil, Organic Vitamin E, Organic Apricot Oil, Orange Scent, Pineapple flavor. 
Please Note: All natural products are handmade in small batches, color variations may change, but the ingredients and benefits will not. Please store your products in a cool dark place. Do not expose to direct sunlight or heat. 
Precaution: We use oils, products that contains or may come in contact with Tree Nuts. Information provided on this website was not evaluated by Food and Drug Administration (FDA). Please consult your physician, if, there are concerns with the all natural, organic cruelty free ingredients we use in our products.