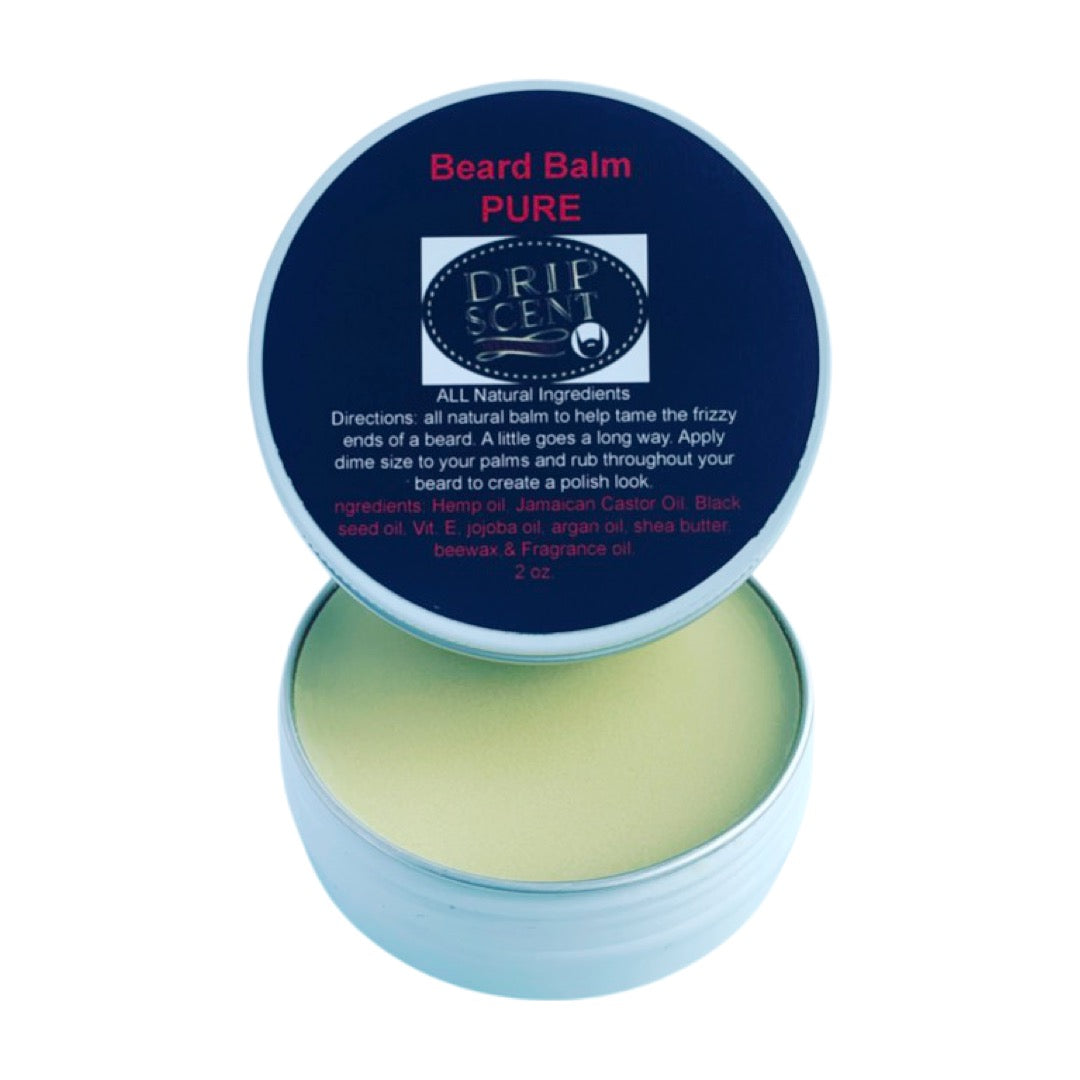 Pure (unscented) Beard Balm
Sale price
$15.00
Regular price
$0.00
or 4 interest-free payments of $3.75 with:
Pure (unscented) Beard Balm
Sale price
$15.00
Regular price
$0.00
Pure Beard Balm is a natural beard styling product made with a carefully selected blend of premium waxes and oils. It provides excellent hold and moisture to tame and condition even the wildest beards for a neat, groomed look.
Ingredients: Organic Bees Wax, Shea Butter, Organic Hemp oil, Organic Jamaican Castor Oil, Organic Black Seed Oil, Organic Jojoba oil, Organic Argan oil, Organic Vitamin E, Organic Tea tree oil. 
Benefits: The all natural and organic ingredients are rich in vitamins that will nourish, soften, and moisturize your beard. 
Size: 2 oz.
Please Note: All natural products are handmade in small batches, color variations may change, but the ingredients and benefits will not. Please store your products in a cool dark place. Do not expose to direct sunlight or heat. 
Precaution: We use oils, products that contains or may come in contact with Tree Nuts. Information provided on this website was not evaluated by Food and Drug Administration (FDA).  Please consult your physician, if, there are concerns with the all natural, organic cruelty free ingredients we use in our products.