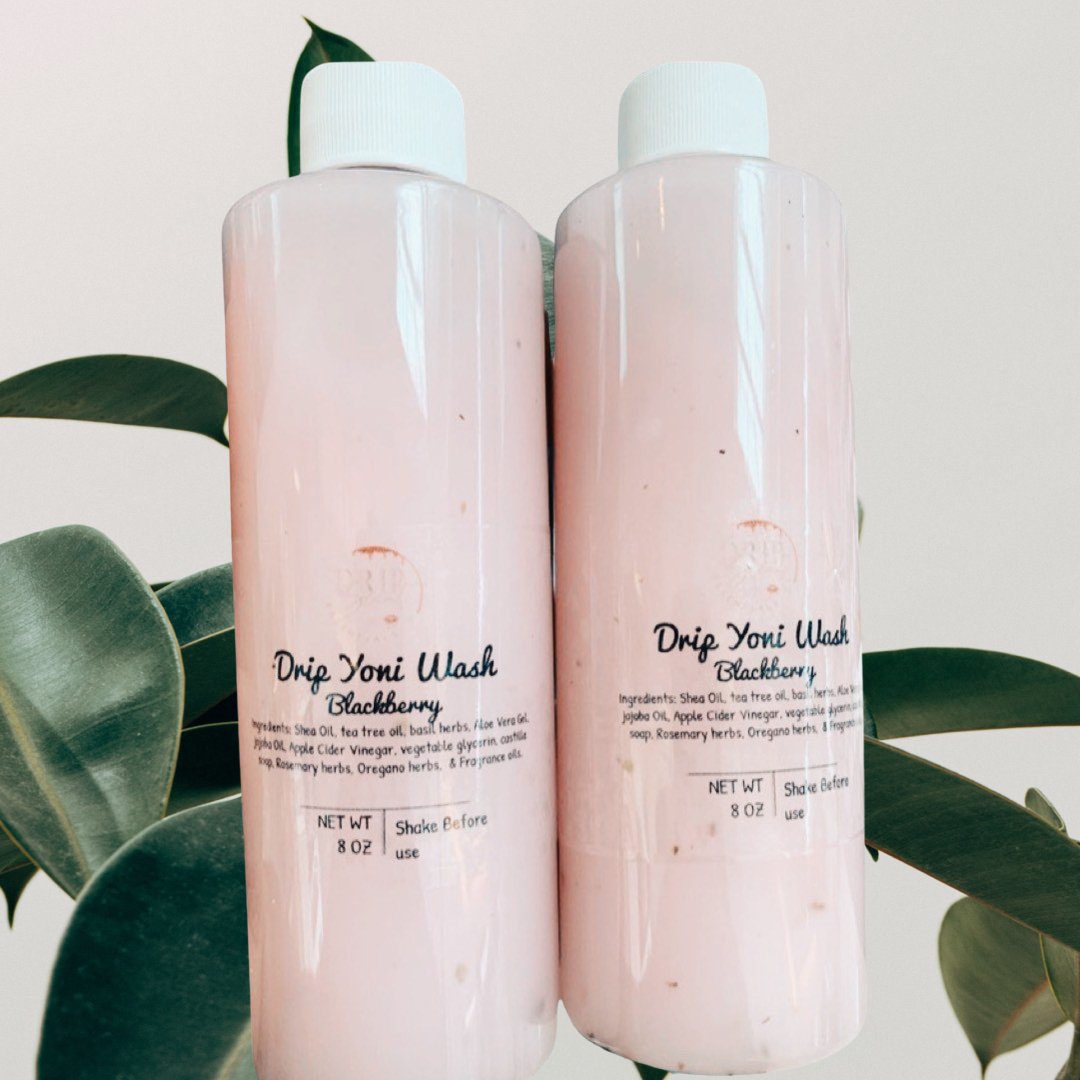 Drip Yoni Body Wash (Blackberry)
Sale price
$12.00
Regular price
$0.00
or 4 interest-free payments of $3.00 with:
Drip Yoni Body Wash (Blackberry)
Sale price
$12.00
Regular price
$0.00
Experience clean and refreshing hydration with Drip Yoni Body Wash. Our formula contains organic yoni wash and is infused with beneficial herbs. Use it to keep your sensitive area healthy and pH balanced while enjoying its sweet blackberry scent.
Ingredients: Shea oil, Castile Soap, distilled water, tea tree oil, vegetable glycerin,  Jojoba oil, Apple Cider Vinegar, basil herbs, oregano herbs, rosemary oil, Organic Aloe Oil, Organic Extra Virgin Olive Oil, Essential fragrance oils. Same fragrance as Blackberry Yoni Soap Bar.
Size: 8oz
Please Note: All natural products are handmade in small batches, color variations may change, but the ingredients and benefits will not. Please store your products in a cool dark place. Do not expose to direct sunlight or heat. 
Precaution: We use oils, products that contains or may come in contact with Tree Nuts. Information provided on this website was not evaluated by Food and Drug Administration (FDA). Please consult your physician, if, there are concerns with the all natural, organic cruelty free ingredients we use in our products.