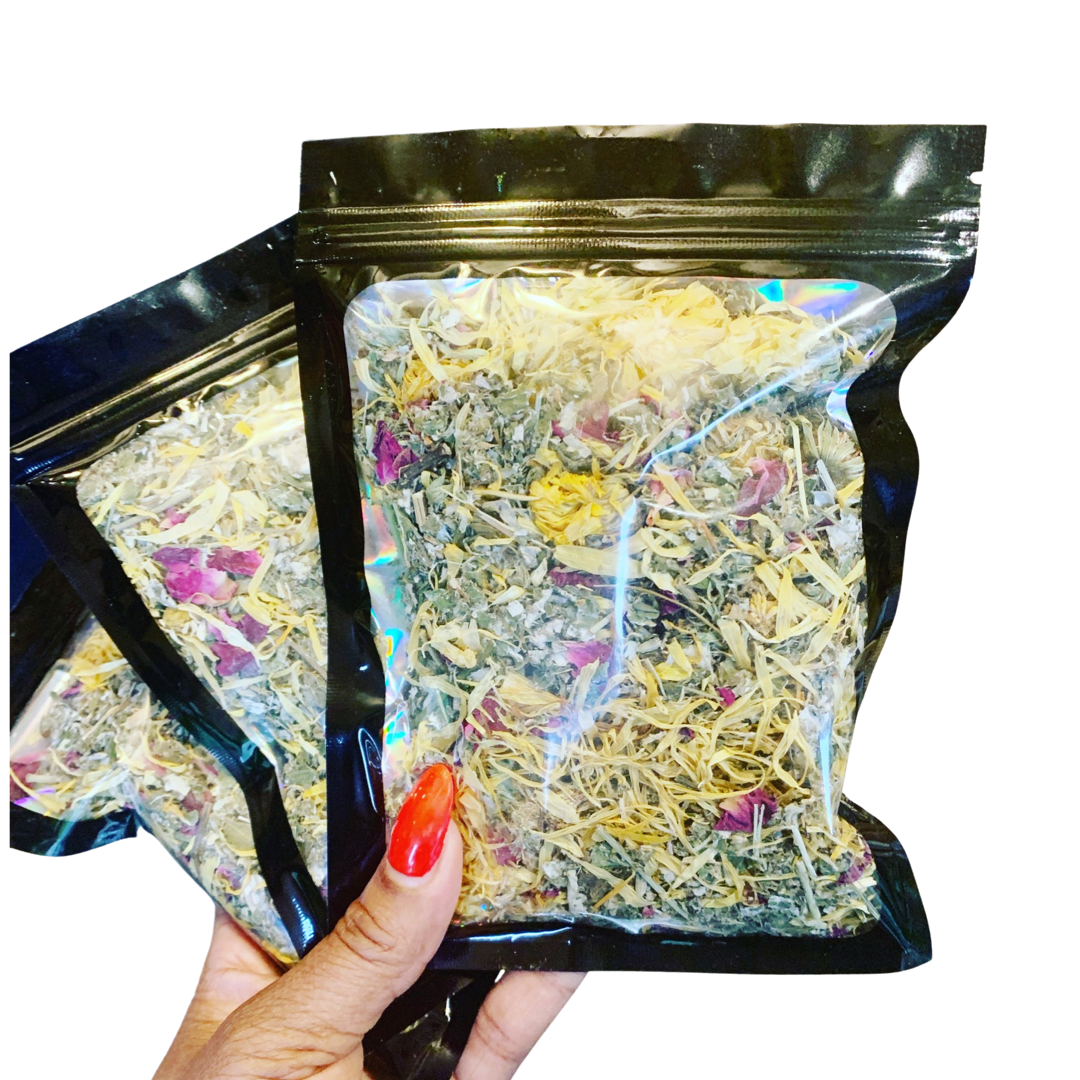 Sale price
$9.00
Regular price
or 4 interest-free payments of $2.25 with:
Drip Yoni Herb Steamers
Sale price
$9.00
Regular price
Drip Yoni Herb Steamers Our Drip Yoni Herb Steamers are made with an expert blend of hand-harvested yoni herbs to bring health and balance to your feminine area. Enjoy the ancient practice of joyful self-care as the steam and essential oils of the herbs act on your hormones and vaginal microbiome.
Ingredients: basil herbs, lavender herbs, marshmallow leaf, chamomile, rosemary herbs, rose petals, raspberry leaf, oregano herbs, yarrow flower, calendula, hibiscus,dandelion, mug worth, grape seed oil, and fragrance oil. Pairs well with Yoni soaps.  Discontinue if irritation occurs.
Size:  1.4 oz 
Vaginal Steaming directs herbs infused steam in your vaginal! The steamer packs requires a yoni basin/ pot. External use only 
Please Note: All natural products are handmade in small batches, color variations may change, but the ingredients and benefits will not. Please store your products in a cool dark place. Do not expose to direct sunlight or heat. 
Precaution: We use oils, products that contains or may come in contact with Tree Nuts. Information provided on this website was not evaluated by Food and Drug Administration (FDA).  Please consult your physician, if, there are concerns with the all natural, organic cruelty free ingredients we use in our products.