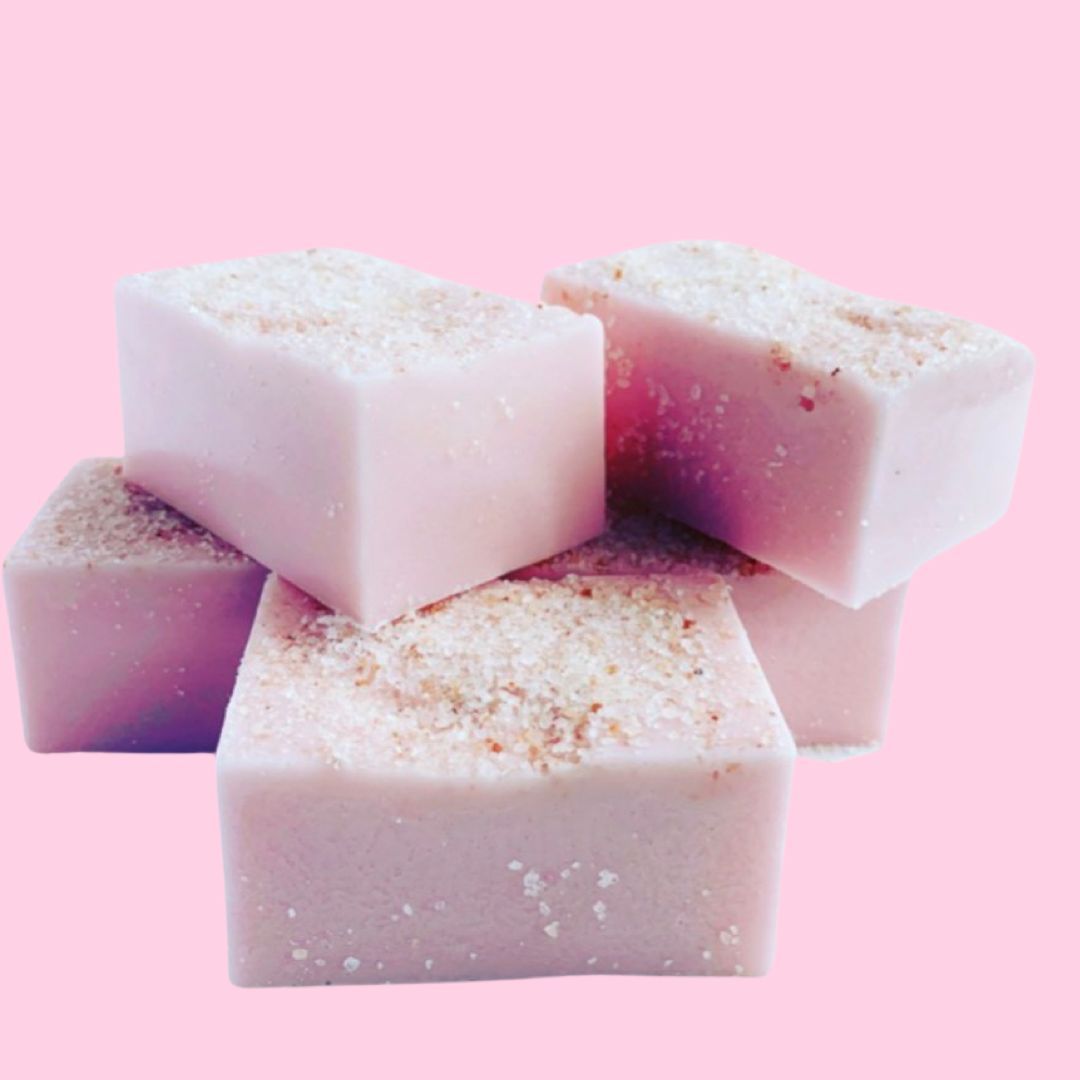 Himalayan Salt Exfoliating Soap Bars
Sale price
$6.00
Regular price
$0.00
or 4 interest-free payments of $1.50 with:
Himalayan Salt Exfoliating Soap Bars
Sale price
$6.00
Regular price
$0.00
These Himalayan Salt Exfoliating Soap Bars are perfect for your daily skincare routine. Infused with pink Himalayan shea oatmeal, it will leave your skin feeling softer and cleaner and it is sustainably-sourced. Pamper and scrub your skin with this exfoliating soap bar.
Himalayan Salt Exfoliating Soap Bars are made with all natural and organic ingredients.
Ingredients: Himalayan salt, coconut oil, goat milk, cocoa butter, shea butter, pumpkin seed oil, oatmeal, cherry fragrance, coconut oil,sodium hydroxide, fire amber fragrance and mica pink colorant. Discontinue if irritation occurs. 
Size: 5.6 oz.
Tip: All natural soaps go through a curing process. The curing process allows the soap to age. The longer the soap cures, the harder it gets, and it will last longer. In between use, please make sure you place your soap in a dish that will allow water to drain.
Please Note: All Soaps are handmade in small batches, color variations may change, but the ingredients and benefits will not.
Precaution: We use oils, products that contains or may come in contact with Tree Nuts. Information provided on this website was not evaluated by Food and Drug Administration (FDA). Please consult your physician, if, there are concerns with the all natural, organic cruelty free ingredients we use in our products.