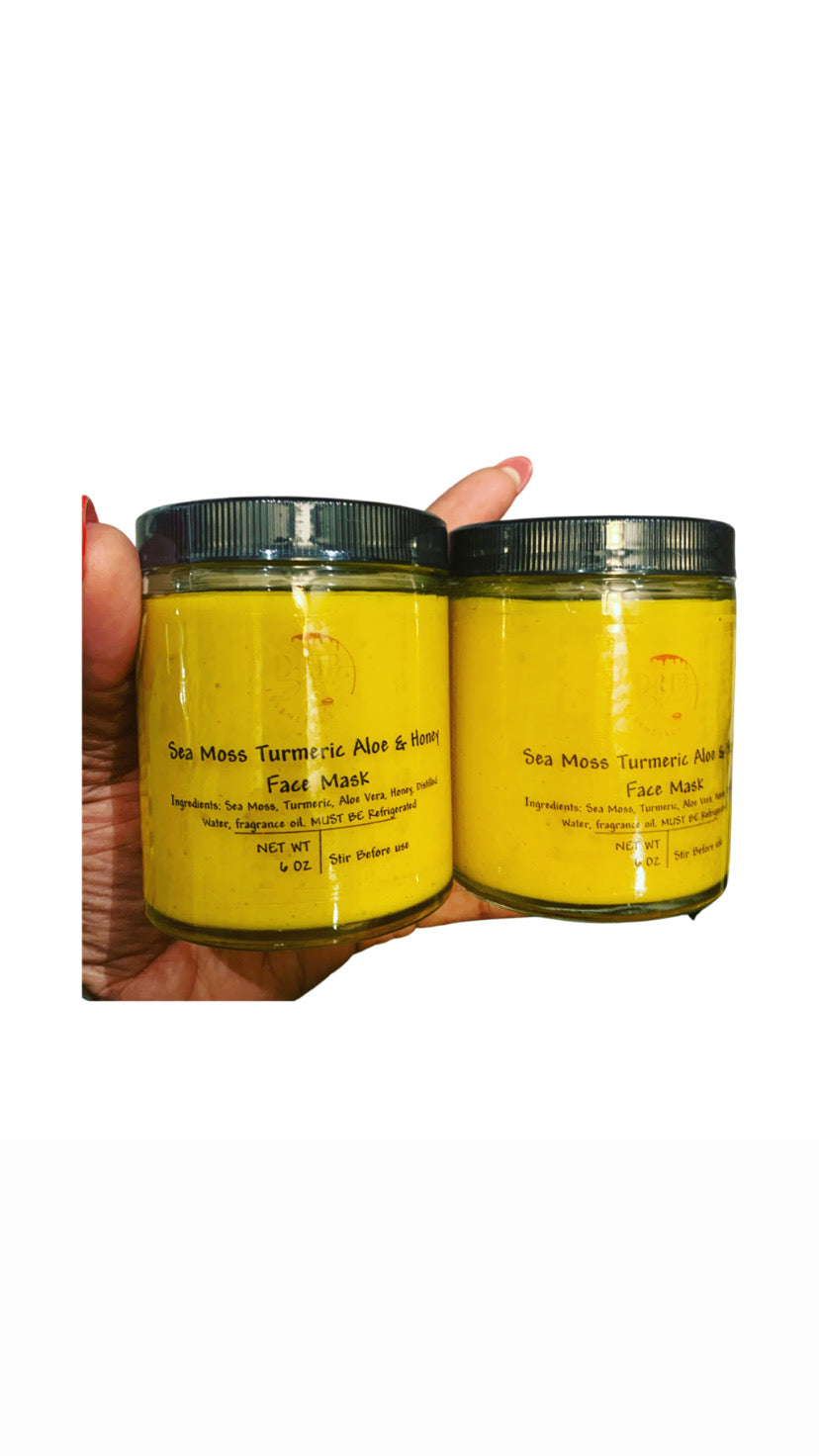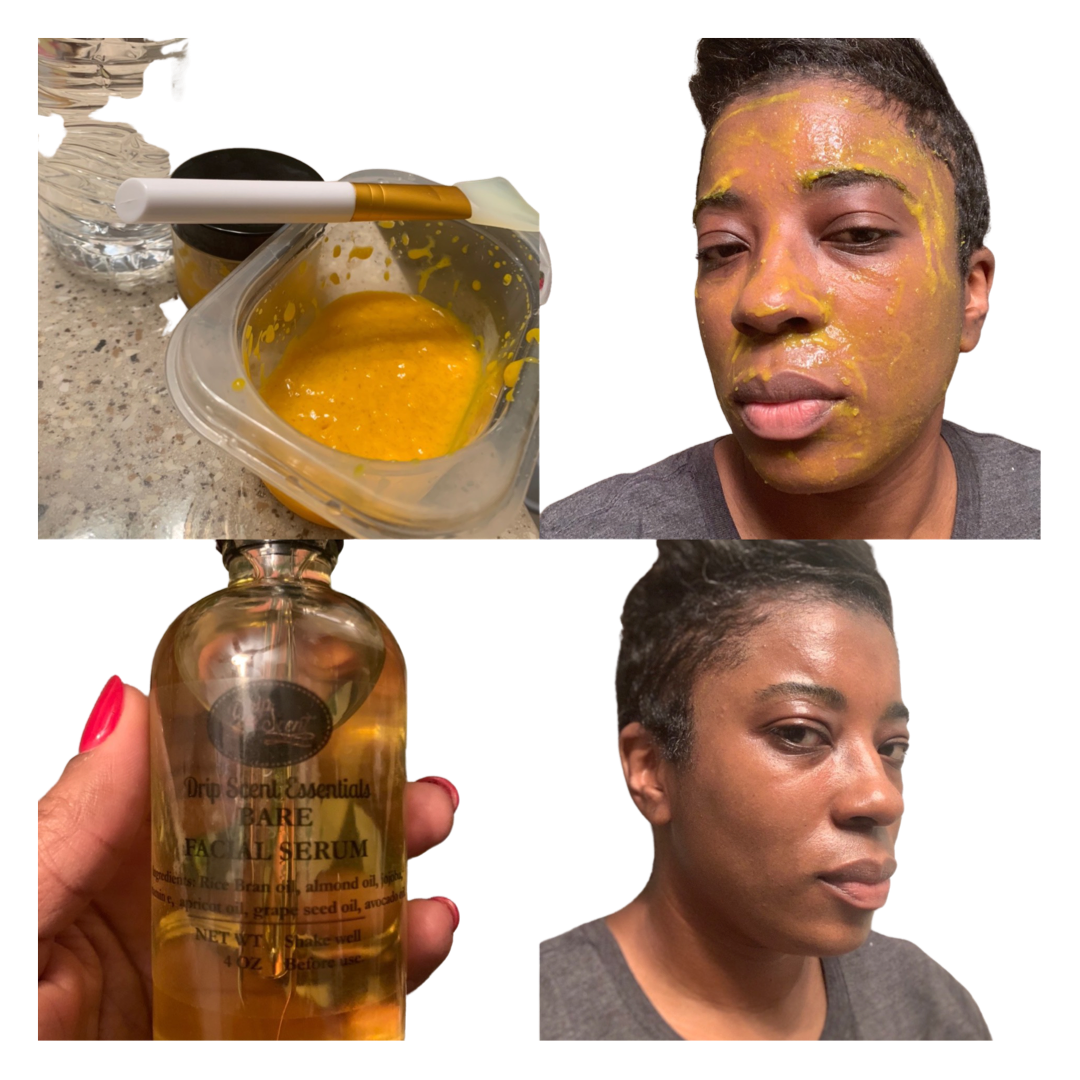 Sea Moss Turmeric Aloe and Honey Face Mask
Sale price
$22.00
Regular price
$0.00
or 4 interest-free payments of $5.50 with:
Sea Moss Turmeric Aloe and Honey Face Mask
Sale price
$22.00
Regular price
$0.00
Experience the nourishing power of the Sea Moss Turmeric Aloe and Honey Face Mask. This organic facial mask is packed with antioxidants and phytonutrients to deeply hydrate and restore your skin's natural glow. With ingredients like pure honey, aloe, turmeric and organic sea moss, your skin will feel soft and replenished.
Ingredients: Irish sea moss, Turmeric, Aloe Vera, Honey, And Distilled Water. Discontinue if irritation occurs.
Size: 6 oz.
Directions/Tip: Must be refrigerated, shelf life 3-4 weeks if refrigerated! Do not cross contaminate, always use clean utensils when preparing your face mask. The mask consistency may thicken based on your refrigerator temperature. If the face mask consistency is too thick, add distilled or bottle water to thin out. Damp your face, then apply, let mask sit for 2-5 minutes. Wash off Mask with Luke warm water. Don't forget to apply a moisturizer afterwards. We recommend the Drip Scent Facial Serum or Pure Body Butter. 
Precaution: We use oils, products that contains or may come in contact with Tree Nuts. Information provided on this website was not evaluated by Food and Drug Administration (FDA). Please consult your physician, if, there are concerns with the all natural, organic cruelty free ingredients we use in our products.