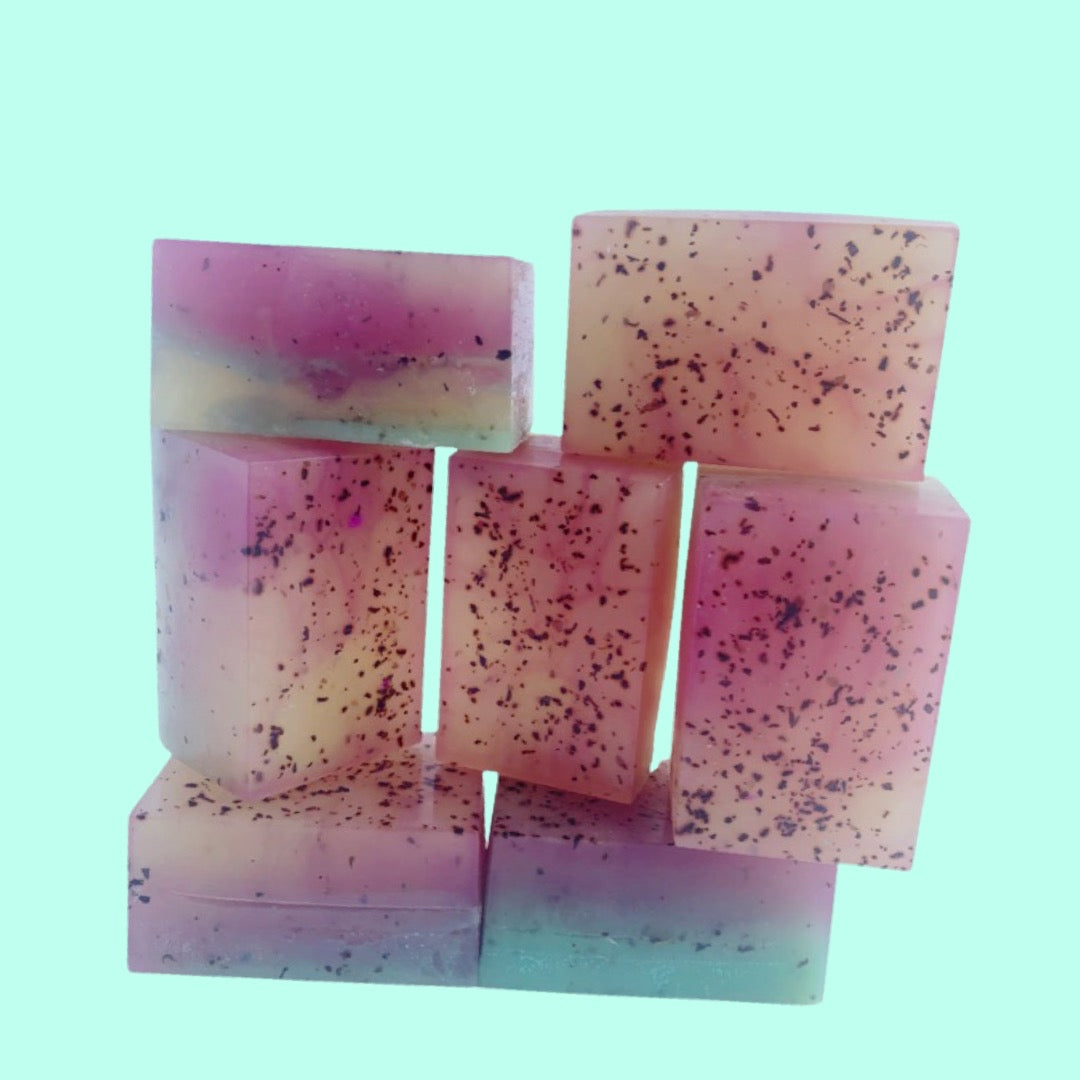 Sale price
$7.00
Regular price
$0.00
or 4 interest-free payments of $1.75 with:
Sweet Treat Yoni Soap
Sale price
$7.00
Regular price
$0.00
Sweet Treat Yoni Soap is a natural, pH-balanced product designed to help maintain a healthy yoni. It contains a blend of essential oils and botanical extracts to cleanse and soothe the skin, leaving it feeling soft and moisturized. Perfect for everyday use, Sweet Treat Yoni Soap has no harsh chemicals or fragrances, making it a gentle yet effective choice.
Ingredients: Coconut oil, vegetable glycerin, apple cider vinegar, Shea, olive oil, basil, oregano, rosemary, sweet almond oil, , sodium hydroxide, green, pink  & yellow mica powder and fragrance. Discontinue if irritation occurs.
Size 5.8 oz.
Tip: All natural soaps go through a curing process. The curing process allows the soap to age. The longer the soap cures, the  harder it gets, and it will last longer. In between use, please make sure you put your soap in a soap dish that will allow water to drain.
Please Note: All Soaps are handmade in small batches, color variations may change, but the ingredients and benefits will not.
Precaution: We use oils, products that contains or may come in contact with Tree Nuts. Information provided on this website was not evaluated by Food and Drug Administration (FDA). Please consult your physician, if, there are concerns with the all natural, organic cruelty free ingredients we use in our products.